Alix Digout – May 2020
As we near the end of May, Nova Scotians have been following social distancing restrictions for over two months. For some of MDW Law's personal injury clients, this has resulted in a significant gap in receiving recommended treatment during their recovery process. Fortunately, some clinics have worked to provide continuity in patient care by offering virtual or tele-health treatment sessions.
One of these clinics is Platinum Physiotherapy and Rehabilitation Group https://platinumphysio.ca/ located in Tantallon, Nova Scotia. Andrew White, clinic co-owner and physiotherapist, has answered questions for those who are unsure of the treatment options available in light of the current COVID-19 climate as part of our ongoing blog series with health care providers who share advice for treatment support during COVID: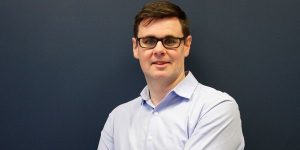 Tips/advice for those who were in treatment prior to the outbreak of COVID-19, but their clinic has since closed?
It has definitely been difficult for a lot of people because their health care providers were forced to close due to COVID-19.  Fortunately, some people have been able to carry on with their home exercise program and have followed the advice of their physiotherapists and continue to improve.  If someone is not improving, or if they are worsening, they should definitely seek medical advice.  Many clinics are now offering virtual services, even if they were not in the early stages of the pandemic.  If their provider is not open, they should seek a virtual appointment with a physiotherapist who is open for virtual appointments.  There is a full list on the Nova Scotia College of Physiotherapists website.  The good thing right now is the location of the clinic does not matter, as we can treat anyone anywhere in Nova Scotia through telerehab. We can easily videoconference with people across Nova Scotia.
What services does Platinum Physiotherapy and Rehabilitation Group offer despite social distancing restrictions? 
We continue to provide physiotherapy assessments; guided treatments; ergonomic assessments and advice; and movement/running analysis.
How are services delivered? 
At present, all of our services are being performed through telerehab (tele-health).  We are using a healthcare version of Zoom to video conference with our patients in a secured way. This version of Zoom has higher security and encryption than the regular version of Zoom and is compliant with all PIPEDA laws/regulations. There is no additional cost to the clients for using Zoom.  Video conferencing allows us to get detailed histories, observe movements, walk patients through different tests, provide advice/education to help with their recovery, and to prescribe exercises.  This system of treatment has been met with a great response from the patients who have taken part in the virtual appointments.
What can the client expect during a virtual physio session? 
The virtual sessions start a lot like an in-person session.  On an initial assessment, we will talk about your injury, when and how it started, symptoms, what makes it feel better and worse, and relevant medical history. This gives us a pretty good sense of what is likely going on and helps to rule out serious pathology.  We will then observe the person's movements by guiding them through a series movements and tests to further determine what is wrong and what needs to be worked on.  After this, we will talk to the patient and explain what we think is going on, how long it normally will take to get better, what to expect over the next few days/weeks, what types of activity modifications they may need to make, and address any questions or concerns they have. We will prescribe exercises, which we will demonstrate for them first and then have the patient try them so we can provide some advice.  The exercise programs (pictures, description, and videos) are e-mailed to the patients after the session is over so they do not have to worry about taking notes or forgetting what to do. We will wrap up by seeing if there are any further questions or concerns, and by scheduling the next follow up appointment.  Assessments typically take 45-60 minutes to complete.
Do you have any recommendations for at-home aids?
Things like hot and cold packs or TENS units can help with temporary pain reduction and comfort.  TENS units are available at most pharmacies with a home health section and many physiotherapy clinics, including ours, which can be paid for through e-transfer or by credit card over the phone and dropped off on their doorstep (within HRM).  We would show them how to use it through the videoconferencing.  Heat, cold, TENS are not right for everyone. The best way to know is to talk about it with your health care provider.  The great thing with telerehab, is that advice and exercises are extremely effective treatments for most injuries and can be done easily through virtual appointments.
How can someone access these services? 
Physiotherapists in Canada are considered primary health care providers and do not require a referral for services.  That being said, some insurance policies require a referral. If you are not sure whether your insurance plan requires a referral, you can usually find out by logging into your plans website or by calling the 800 number on the back of your card.  If your injury is due to a motor vehicle collision (occurring within the last 90 days) or a work-related injury, then a doctor's referral is not required to commence treatment. At Platinum Physiotherapy and Rehabilitation Group, we are flexible with our hours for scheduling patients.  We are open Monday to Friday, with both day and evening appointments available.
How is payment handled? 
We can direct bill most private insurance plans including: Medavie Blue Cross, Great West Life/Canada Life, SunLife, Manulife, Green Shield, DVA, Workers Compensation Board of Nova Scotia, and most MVA insurers.  For those without insurance or whose plan does not allow direct billing or does not cover 100%, the remaining amount owing can be paid by credit card over the phone or through e-transfer to the clinic.  Receipts are e-mailed once payment is received and any amount the client pays can be claimed as part of medical expenses on income tax returns.
Andrew White and his team at Platinum Physiotherapy and Rehabilitation Group can be contacted at the following:
102-5216 St. Margaret's Bay Rd.
Upper Tantallon, NS B3Z 0P3
902-820-2777 T
902-820-2778 F
info@platinumphysio.ca
www.platinumphysio.ca
IG: @platinum_physio
Facebook: https://www.facebook.com/platinumphysiorehab/